Tumble Drier Energy Labels in the European Community
Here is a brief overview of what the EU document "COMMISSION DELEGATED REGULATION (EU) No 1059/2010" says what (one of) the tumble drier energy labels should look like: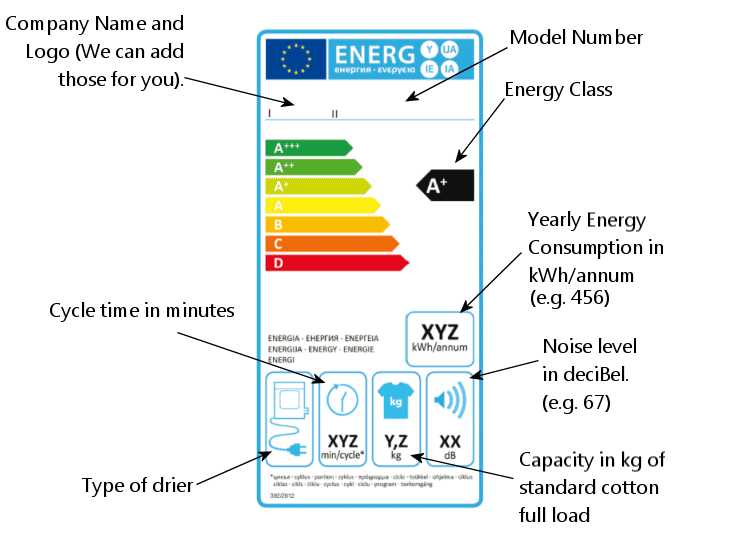 There are three sorts of labels for tumble driers, "air vented" (shown above), "condenser" and "gas-fired" (show below).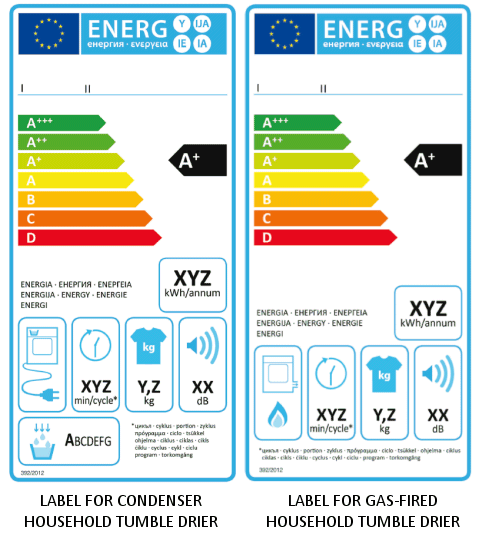 Almost all the appliance labels (not just water heaters) have kWh/annum as a measure of energy consumption, click here to find out what that means. Click here:

if you want to use out software to create your labels. The app is super easy to use.
The differences between the labels are mainly the use of these three icons: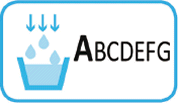 An air vented tumble drier has the electric plug, a condenser drier has the water dropping into a bowl with together with the class, and the gas fired drier has the, wait for it, gas flame.
A condenser drier, says the EU regulation, is a drier which "includes a device (either using condensation or any other means) for removing moisture from the air used for the drying process." The class of the condenser drier type is calculated using condensation efficiency: "...the ratio between the mass of moisture condensed by a condenser tumble drier and the mass of moisture removed from the load at the end of a cycle."